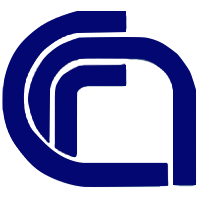 The National Research Council of Italy (CNR)
General goal of the Institute of Agricultural Biology and Biotechnology is the development of fundamental knowledge, and valorization of biodiversity as well as for all genetic, technological, and biotechnological applications in the agricultural field. CNR deals with the analysis of plant metabolism present in the diet and their protective role in inflammation and
oxidative stress. Evaluation of nutraceutical properties of foods by in vitro, ex vivo and in vivo studies.
Gabriele M.*; Frassinetti S.; Pucci L. Antimicrobial activity and protective effect of tuscan bee pollens on oxidative and endoplasmic reticulum stress in different cell-based models. Foods2021, 10(6),  https://doi.org/10.3390/foods10061422
Caddeo C.; Lucchesi D.; Fernàndez-Busquets X.; Valenti D.; Penno G.; Fadda A.M.; Pucci L. Efficacy of a resveratrol nanoformulation based on a commercially available liposomal platform. Int J Pharm. 2021 Oct 25;608:121086. https://doi.org/10.1016/j.ijpharm.2021.121086
Garcia-Gil M.; Turri B.; Gabriele M.; Pucci L.; Agnarelli A.; Lai M.; Freer G.; Pistello M.; Vignali R.; Batistoni R.; Marracci S. Protopine/Gemcitabine Combination Induces Cytotoxic or Cytoprotective Effects in Cell Type-Specific and Dose-Dependent Manner on Human Cancer and Normal Cells. Pharmaceuticals2021, 14(2), 90. https://doi.org/10.3390/ph14020090
Caddeo C.; Gabriele M.; Nacher A.; Fernandez-Busquets X.; Valenti D.; Maria Fadda A.; Pucci L.*; Manconi M. Resveratrol and artemisinin eudragit-coated liposomes: A strategy to tackle intestinal tumors. International Journal of Pharmaceutics 2021. https://doi.org/10.1016/j.ijpharm.2020.120083
Frassinetti, S., Gabriele, M.*, Moccia, E.,  Longo, V., Di Gioia, D. Antimicrobial and antibiofilm activity of Cannabis sativa L. seeds extract against Staphylococcus aureus and growth effects on probiotic Lactobacillus spp., LWT-Food Science and Technology, 124, 2020, 109149, https://doi.org/10.1016/j.lwt.2020.109149