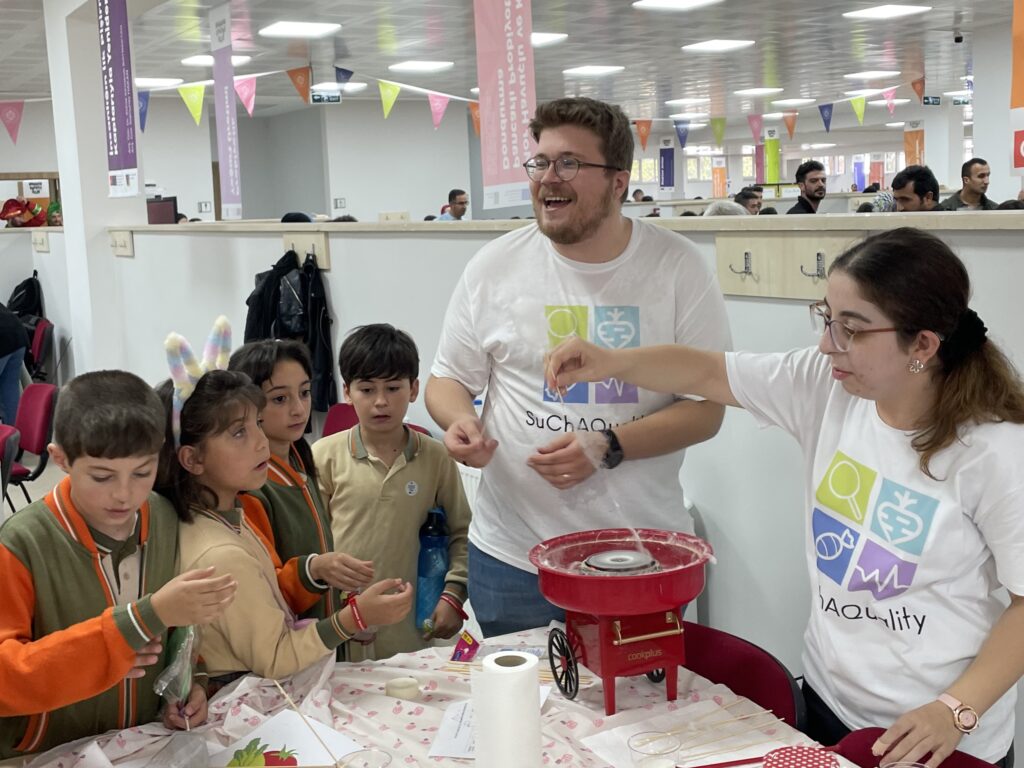 2023 European Researchers' Night
We are immensely proud to have been part of the recent European Researchers' Night, a prestigious event that celebrated the diverse realm of scientific exploration and its profound impact on our daily lives. Held simultaneously in 26 countries on Friday, September 29, 2023, this event united dedicated researchers, eager learners, and passionate science enthusiasts.
The European Researchers' Night is all about:
Bridging the gap between research and the public.

Highlighting exceptional research projects within Europe and beyond.
Inspiring young minds to embrace science and research careers.
Showcasing how researchers' work enhances our daily lives.
As we reflect on this event, we look forward to continuing our mission of scientific discovery and education with our dedicated community.
Science Is Wonderful! 2023
Science Is Wonderful, held on 16 and 17 March 2023 and organized by the European Commission's Marie Skłodowska-Curie Actions, serves as a bridge between advanced research and the inquisitiveness of primary and secondary school students. Through illuminating presentations, hands-on experiments, and engaging quizzes, we endeavor to inspire the upcoming generation while accentuating the profound impact of EU-funded research.
This captivating video showcases our exploration of lycopene, a precious compound found within tomato peels, demonstrating its practical utility in sustainable waste management. With a touch of fun and simplicity, our primary aim is to provide all students with a broad understanding of sustainability, chemical extraction, and food processing.
At our event, we created an atmosphere of wonder and curiosity, aiming to inspire a love for science among our young participants.  Through these captivating experiences, they discovered the secrets behind their favorite foods and learned about the scientific principles that make them so delicious and intriguing.
We believe that science education should be a thrilling adventure, and that's why we organized this event. By making science accessible, engaging, and entertaining, we hope to nurture a generation of young minds who are passionate about the endless possibilities that science offers.
Together, let's ignite the spark of curiosity and inspire the scientists of tomorrow!
#FunTomP #WondersofScience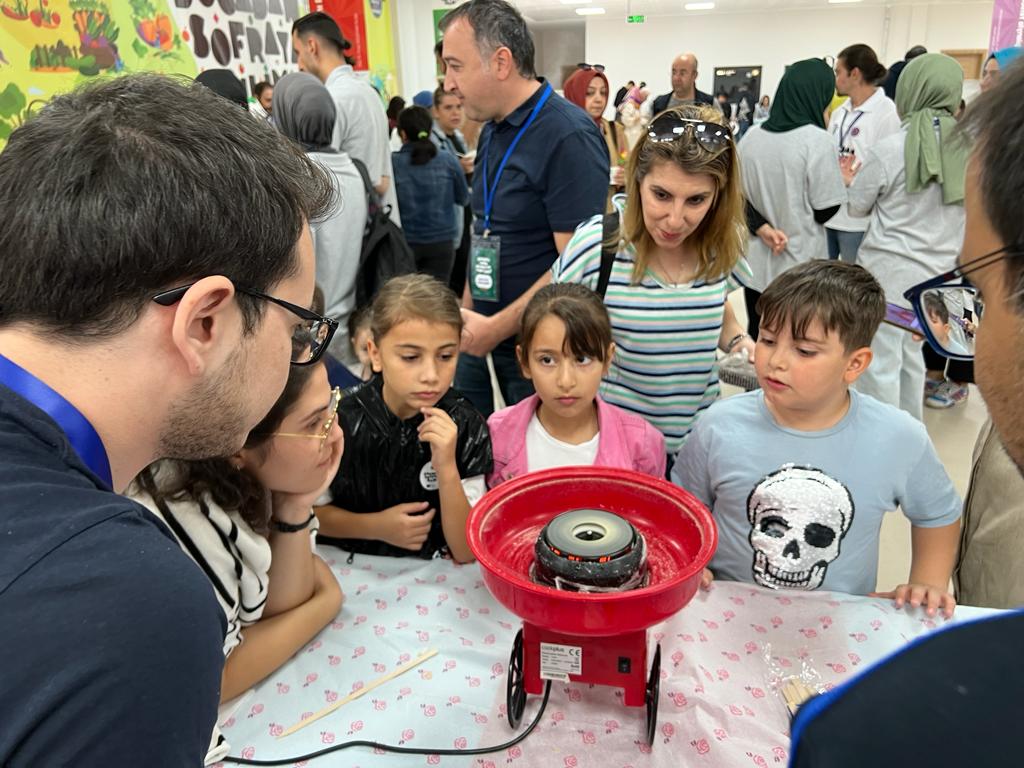 2022 European Researchers' Night
The European Researchers' Night, held on September 30, 2022, successfully brought research and the public closer together across 25 countries. This dynamic event promoted exceptional research projects, sparked interest in science among young people, and showcased the impact of researchers' work on daily lives. Our participation included science shows and hands-on experiments, engaging science lovers of all ages. Explore the event's website for more information on events in your country.

#ERN #EuropeanResearchersNight #MSCActions #Horizon2020